PROFESSIONALS
---
Our professionals, conversant in various fields and having experience in representing domestic and/or overseas large corporations, provide customized IP legal services through every step of the IPR process.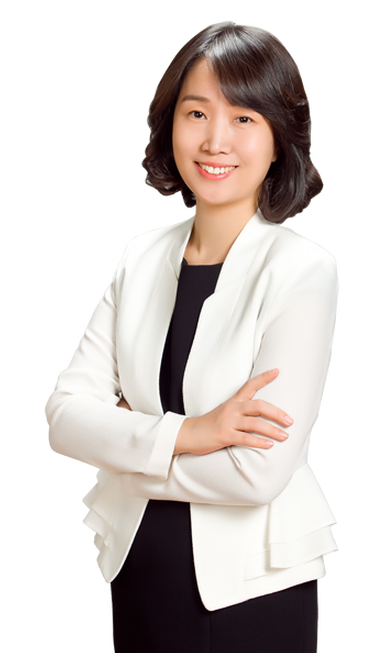 Daeyoung Kim
Managing Partner / Patent Attorney
Korea Certified Valuation Analyst(KCVA)
---
---
Areas of Expertise

Patent, Copyright
Technology Valuation, Technology Transfer ∙ Commercialization
Investment Promotion, Business Start-up Consultation

Education

B.S., Chemistry, Seoul Women's University
M.S., Electronics Engineering, Hanyang University

Professional Experience

ESung IP & Law Firm (present)
KEB Hana Bank, Technology Finance Dept.
Y.S. Chang & Associates, P.C.
Institute for Information Technology Advancement, IPR Center
Lee & Park Patent & Law Firm
Nawoo Patent & Law Firm
Patent Attorney (admission, 2001)

Professional Affiliations

Korea Patent Attorneys Association, Director of Legislation
Korea Patent Attorneys Association, Member
Korea Agency for Technology and Standards, Examiner of New Excellent Product (NEP)
Korea Evaluation Institute of Industrial Technology, Member of Evaluation Committee
National IT Industry Promotion Agency, Member of Evaluation Committee
Institute for Information Technology Advancement, Member of Evaluation Committee
Foundation of Agri. Tech. Commercialization & Transfer, Member of Evaluation Committee
Korea Intellectual Property Financing Forum, Member
IPMS, Member of IP-Finance Division
Korea Patent Attorneys Association, Member

Languages

English, Japanese
Key Responsible Cases
| Applications, Trials against final rejections, Invalidation trials, Trials to confirm scope of patent rights, Lawsuits rescinding trial decisions, Non-infringement opinions, Validity opinions, Notices of infringement |
---
Google, Microsoft, Sandisk, ZTE, Panduit, Intuitive Surgical Operation, Federal-Mogul, etc.
N.T.T. Docomo, Canon, Keiwa, Mitsumi Electric, Hoya, Shinkawa, etc.
SK, SK Chemicals, Hanwha General Chemical, Hanwha Chemical, Aekyung, Korea Minting, Security Printing & ID Card Operating Corporation, KCC, etc.
Samsung Electro-Mechanics, Korea Electric Power Corporation (KEPCO), Korea Advanced Institute of Science and Technology (KAIST), Nongshim Engineering, etc.
---
| Negotiation in "IP Management in International R&D Cooperation" and signing of an agreement |
---
Microsoft (MS), Texas Instrument (TI), Motorola, Fraunhofer
---
| Technology Valuation |
---
IoT-based SW solutions, Cloud-based e-procurement SW solutions, Big data analysis & application software building technology, etc.
Hypoglycemic composites with double layer structure, Medicines based on natural ingredients, Multi-encapsulation based on bioactive materials, etc.
Steel cylinder covers for engines of vessels, Gas cylinders for chairs, Components of automobile air conditioners, etc.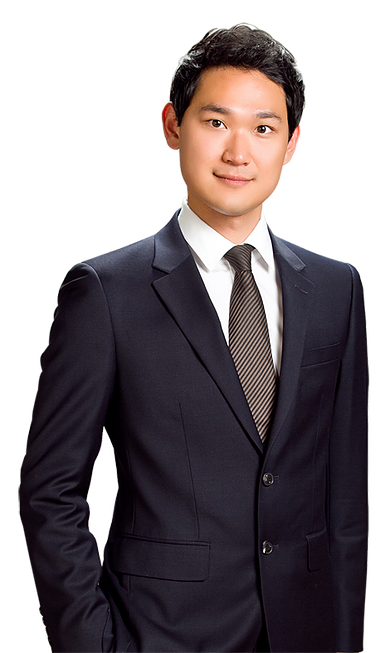 Joonyoung Park
Managing Partner / Patent Attorney
---
---
Areas of Expertise

Patent, Trademark, Design
IP-R&D consultation, FTO analysis and risk management

Education

B.S., Electrical Engineering, Korea University
Currently pursuing an MBA at Korea University

Professional Experience

ESung IP & Law Firm (present)
Kasan Patent Firm
KBK & Associates
Yoon & Lee International Patent & Law Firm
Patent Attorney (admission, 2011)

Professional Affiliations

Korea Patent Attorneys Association, Member
Korea Patent Attorneys Association, Representative
Korea Agency for Technology and Standards, Examiner of New Excellent Product (NEP)
Korea Evaluation Institute of Industrial Technology, Member of Evaluation Committee
Foundation of Agri. Tech. Commercialization & Transfer, Member of Evaluation Committee
IPMS, Member of IP-R&D Division

Languages

English
Key Responsible Cases
| Applications, Trials, Non-infringement opinions, Validity opinions, Notices of infringement, Risk management, and Consultations on design-arounds |
---
Samsung Electronics, LG Electronics, Samsung SDS, Hyundai Autron, etc.
SONY, Tencent, French Alternative Energies and Atomic Energy Commission(CEA), etc.
Korea Internet & Security Agency (KISA), Intellectual Discovery (ID)
Mobile terminals ∙ communications, UX·UI, Software, BM, Engine control devices, Autonomous driving, Electric propulsion ships, Image processing for 3D printers
---
| IP Consultation |
---
IP trends analysis for Korea Electrotechnology Research Institute (KERI)
IP-R&D consultation for Korea Intellectual Property Strategy Agency
Dispute prevention consultation for Korea Intellectual Property Protection Agency
Building portfolios and conducting an FTO analysis for Seoul National University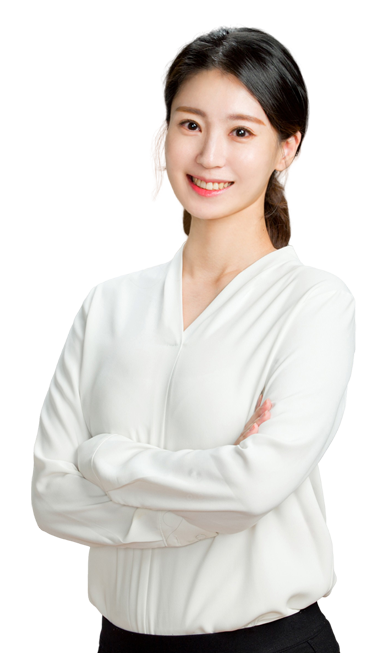 Minkyung Jun
Partner / Patent Attorney
---
---
Areas of Expertise

Patent, Trademark, Design
IP-R&D, IP Infringement Analysis

Education

Electronics Engineering, Ewha Womans University

Professional Experience

ESung IP & Law Firm (present)
ROYAL Patent & Law Firm
Koryo IP & Law
KBK & Associates
Patent Attorney (admission, 2011)

Professional Affiliations

Korea Patent Attorneys Association, Member

Languages

English, Japanese
Key Responsible Cases
| Domestic/international applications, trademarks, designs, PCT applications, FTO analysis, IP-R&D consulting, IP valuation |
---
LG Electronics, Samsung Display, Public R&D Project of Sungkyunkwan University and LG Electronics and BMW - Domestic and international patent rights for internal wireless charging devices for vehicles
UX/UI, V2X, Automatic Driving, Software/Application, BM, Machine Learning, AI, Display, etc.
Wireless Communication Standards (Target Standard: LTE/LTE-A/5G-3GPP, WIFI-802, 11ac, 802, 11ay, 802, 11ax)
Wireless Charging Standards (Target Standard: WPC/A4WP)
Network Standard (Target Standard: HDMI, UPnP, DLNA, HDBaseT, etc)
---
| IP Consultation |
---
Standard Patent Excavation Project for Hyundai Motor Company
Analysis of patent trends for fire drill technology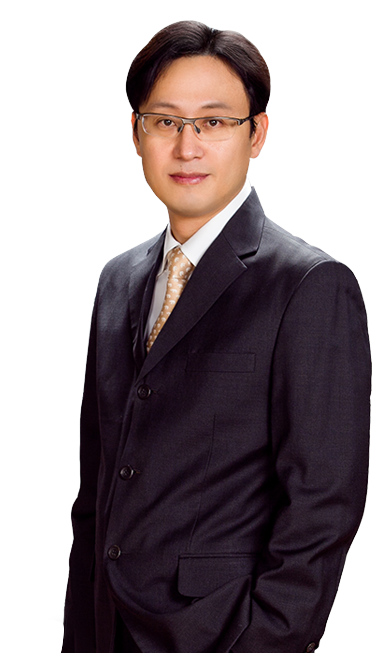 Kwangsoo Kim
Certified Appraiser
---
Areas of Expertise

Business valuation
Intangible asset (goodwill, patent, trademark, etc.) valuation
Tangible asset valuation

Education

B.S., Statistics, Department of Economics, Sungkyunkwan University
M.S., Real Estate Studies, Konkuk University

Professional Experience

Mirae & Saehan Appraisal Corporation
Shinhan Bank, Credit Planning Dept.
Mirae Appraisal Corporation
Trained at Korea Appraisal Board
Certified Appraiser (admission, 2001)

Professional Affiliations

Korea Association of Property Appraisers, (former) Member of Practical Finance Committee
Korea Association of REIT's Advisory, (former) Professor teaching "Asset Management Expert Training Course"
Shinhan Bank, (former) Lecturer teaching "Practical Guide to Bank Credit for Intermediate-level Learners"
Awarded by the Minister of Land, Infrastructure and Transport


Languages

English
Key Responsible Cases
Valuation of Korea United Pharm
Valuation of S-Oil
Valuation of Hyundai Mobis
Valuation of acquisition of multi-household houses for Seoul Housing & Communities Corporation
Valuation of trademarks, including the trademark of Orange Factory
Valuation of developing the areas in proximity to Seoul Train Station in the northern direction and the areas in proximity to Kwangwoon University
Consultation on poolvillas in Bali, Indonesia, and valuation thereof